Ag Marvels Invests in R&D to Fine-Tune Drying Stage of Hemp Processing
The Michigan business says success is all about scale.
Since early 2019, as the hemp industry took off around the U.S., Mike Klumpp and his family watched the market positively explode from their vantage point in central Michigan. They run Ag Marvels, a sprawling farm that got into the hemp business as soon as it was possible in the state.
As they got up and running, the team soon saw a need for processing infrastructure. Biomass was booming, and farmers needed a place to dry, store and extract. At Ag Marvels, equipment streamed in and buildings went up. The past few years have been an exciting dash through the nascent hemp business, and the underlying theme has been one of scale. How big does a business need to be to accommodate the twists and turns of hemp?
And how does a business team know if it's on the right path?
We spoke with Klumpp about the ongoing work at Ag Marvels to get a sense of how R&D and market analysis turns into day-to-day business.
Eric Sandy: How long has your farm been in the hemp game?
Mike Klumpp: We've been farming here for a little over 20 years. We farm around 3,000 acres here, the bulk of which is [USDA] organic-certified, mostly corn and soybeans—and some dry beans in the past. We got involved in hemp two and a half years ago now, when it became legal here in Michigan. As entrepreneurs, we own several other businesses in Michigan, most of them relating to ag in some way, shape or form. We jumped on the hemp train, if you will, and started planting hemp on our own farm—all organic-certified. Then, seeing the need for a drying facility, we put up a biomass dryer and then shortly after started building the processing facility here in Michigan to extract CBD and things—just looking at what that need was.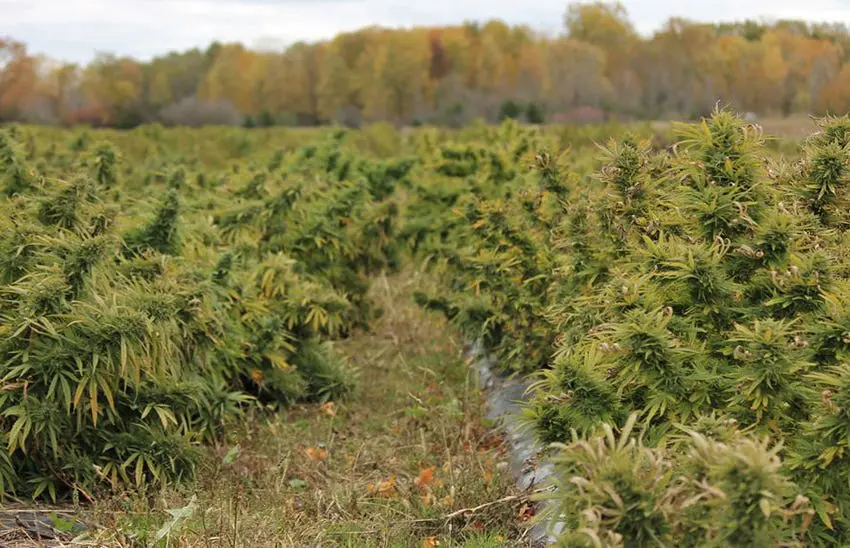 ES: What was the learning curve like with hemp?
MK: We're still in the learning curve here, two and a half years later, so we're still learning stuff every day. But, yeah, it's a different crop to grow. We grow it mostly on a large ag scale. We've tried growing it at a smaller scale with plastic and drip line and those kinds of things, like smaller cultivators might be used to. We probably got sidetracked a little bit from advice that we had out there from a lot of people from the marijuana industry coming over into the hemp and giving us their advice on how to caretake these plants. A lot of those things don't cross over. They don't work in large-scale ag, you know?
ES: With the decision to get into drying and processing, how did you plan for the scale that you were going to be working with in terms of biomass that was coming in?
MK: We ramped up our farm operation and planted more hemp here on our farm. And then we did do some contracts with some farmers a year ago. We supplied seeds and starts for farmers. We'd raise starts in the greenhouse, supply [farmers] with those, and put people in a contract where we would process their material back for them. This year now, we've only had a couple of contracts this year, but there's so much material on the marketplace right now. We've just been able to buy material on the open market to feed what we need at this point.
Link to full article from original article source, Hemp Grower