Ag Marvels Is Taking the Hemp Industry to New Heights, Launches Sales Teams in Japan, Mexico
Ag Marvels Is Taking the Hemp Industry to New Heights, Launches Sales Team in Japan, Mexico
Ag Marvels, one of Michigan's premier hemp processing and extraction facilities, is taking the hemp industry by storm. After the 2018 Farm Bill allowed cultivation and processing of hemp, CEO Mike Klumpp and his team got to work constructing their state-of-the-art facility in Central Michigan. Ag Marvels is a one-stop shop in providing hemp producers with all the necessary information, products, and expertise to successfully grow, process, and sell their hemp crop.
Ag Marvels also works with hemp buyers nationally and internationally to provide all varieties and forms of bulk cannabinoids and wholesale hemp products including crude oil, distillate, dried flower, isolate, and water soluble cannabinoids. As the largest hemp processing facility in Michigan, and one of the largest in the country, Ag Marvels is leading the way for the future of this marvelous and healing plant. By placing a high priority on sustainable and organic practices, the company has made a name for themselves in the hemp industry, committed to being one of the most reliable, trustworthy, and real brands on the market.
About Mike Klumpp and Family
Mike Klumpp has an extensive background in agriculture. He has been farming his entire life, and also has a background in construction, real estate, and crop insurance. He lives in Central Michigan with his wife, CFO of Ag Marvels Jaime Klumpp, who is an entrepreneur herself. Mike and Jaime are also the parents to four children, who they have been intentional about including in the family's businesses. Their son Blake is actively involved with Ag Marvels, and has worked his way up to Director of Sales and Operations.
Mike and Jaime's three daughters have also created a business that they have been running for several years with their mother/daughter journal company, Kai Kai Brai. The family's specialty farm, Heirloom Grove is owned by Jaime Klumpp, and has a specialty body and wellness line created from the hemp grown on their own land. Mike and Jaime are also very passionate about community and giving back efforts. They are proud to use their time and resources to contribute to many great community organizations and causes. As a huge advocate for the hemp industry, Mike is also a member of the National Industrial Hemp Council, and serves as one of the two individuals in the U.S. on the National Trade Advisory Committee for hemp. 
Heirloom Grove
Heirloom Grove is Ag Marvels' specialty retail brand of hemp derived body and wellness products. All of the hemp extract used in these products comes directly from the Klumpps' family farm, which is also organic certified. Jaime Klumpp created the Heirloom Grove brand to provide a safe, reliable, and effective option for CBD and hemp self care products. 
Heirloom Grove isn't only known for hemp, however. Jaime has created a functional specialty use farm, complete with a beautiful red barn, sprawling sunflower fields, fruit tree orchard, lavender and blueberry fields, and tulips that can be seen by people passing by the country road. It is her goal that others will be able to enjoy the amount of effort and thoughtfulness she and her family have put into this property, and those interested in the journey of the farm can follow along on Heirloom Grove's Instagram account @heirloomgrove, or through the blog on the website, www.heirloom-grove.com. The company offers shipping of their farm-grown CBD products nationwide in the United States. Heirloom Grove also has several retail locations in Michigan, which can be found on the website.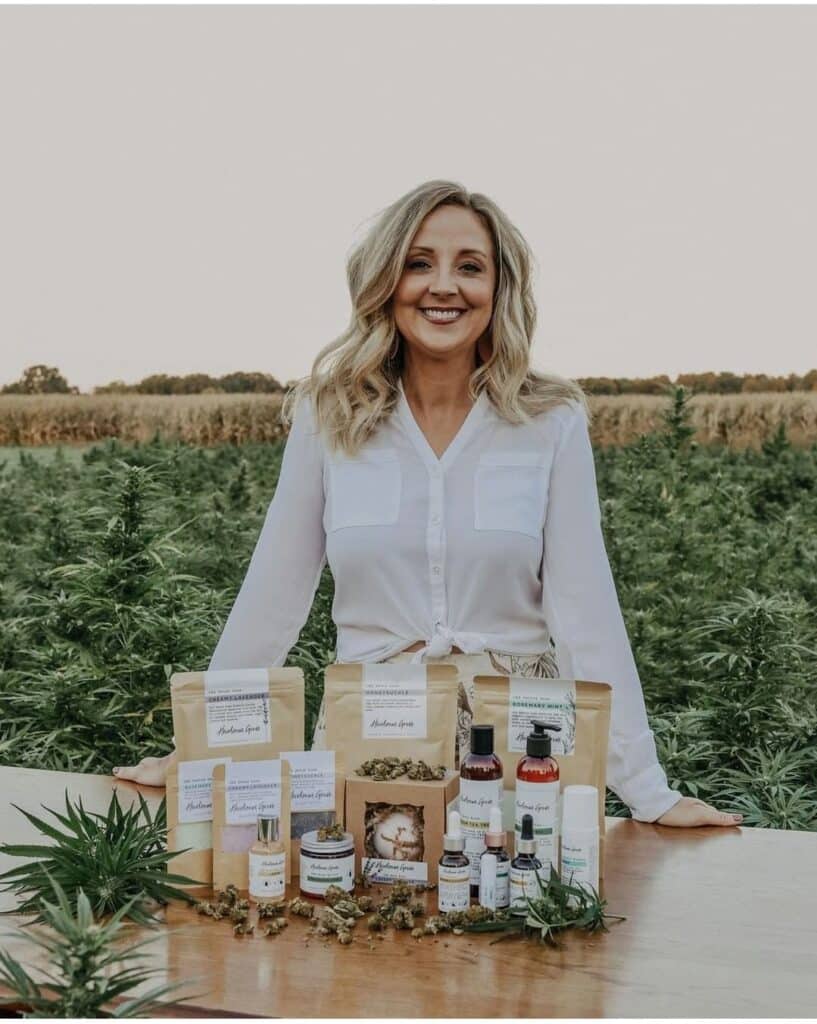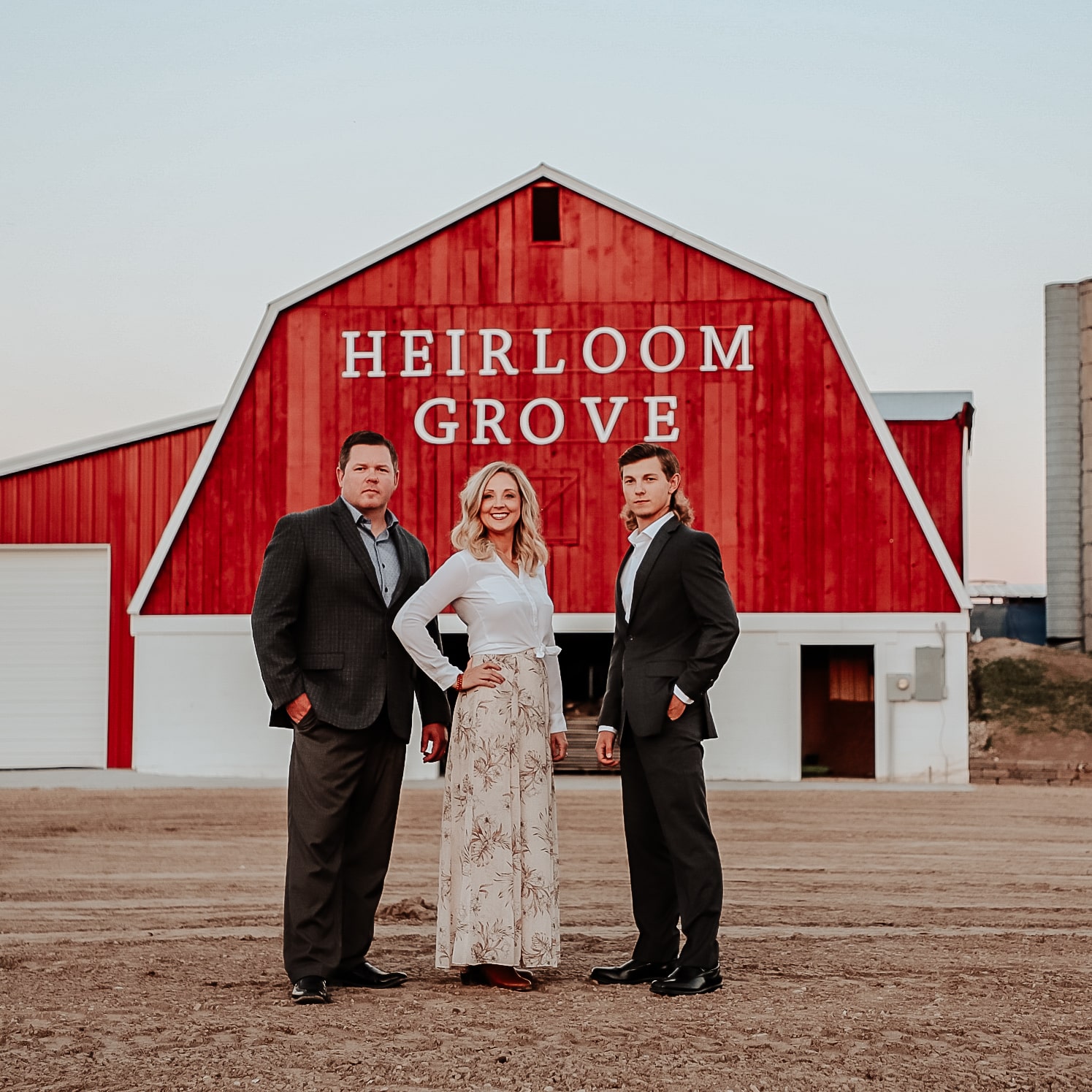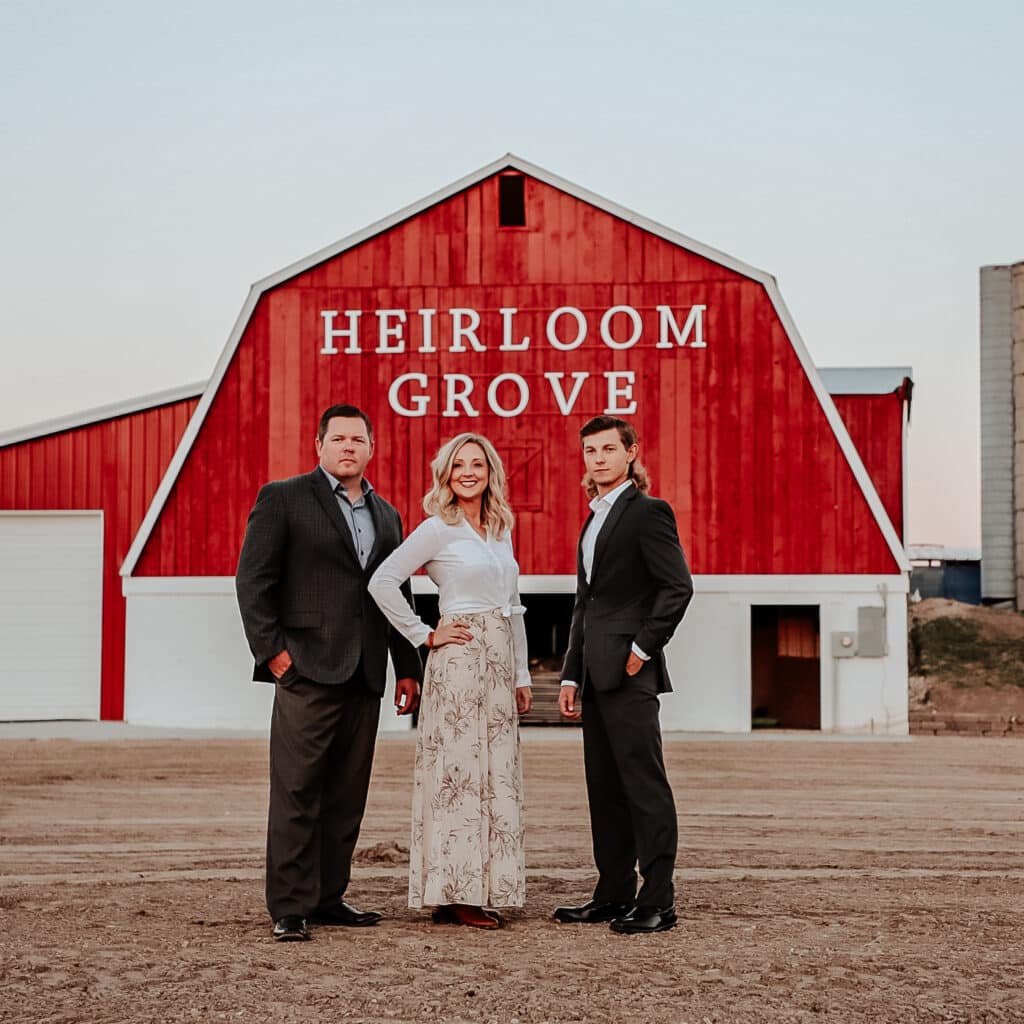 Ag Marvels Goes International in the Hemp Industry
While Ag Marvels continues to be an advocate for local cannabis and business, the company also has goals to expand the availability of their services outside of the United States. Ag Marvels has now launched sales teams in Japan and Mexico. "We want to be a resource for hemp growers & processors all over the world," says Mike Klumpp. "We have the tools and resources to take this worldwide, and to help people become successful in this growing industry." Part of this initiative is to provide international hemp farmers and processors with quality materials they know they can trust. These include hemp seeds (feminized & grain), organic growing supplies, farming equipment, hemp biomass, and a large variety of bulk cannabinoids including CBD, CBG, CBN, and more. Ag Marvels is also targeting other countries where hemp products are just beginning to gain traction, such as Thailand, South Africa, and Costa Rica. The company now has shipping capabilities for seeds and supplies to international markets. These buyers can reach Ag Marvels through the international contact form on agmarvels.com.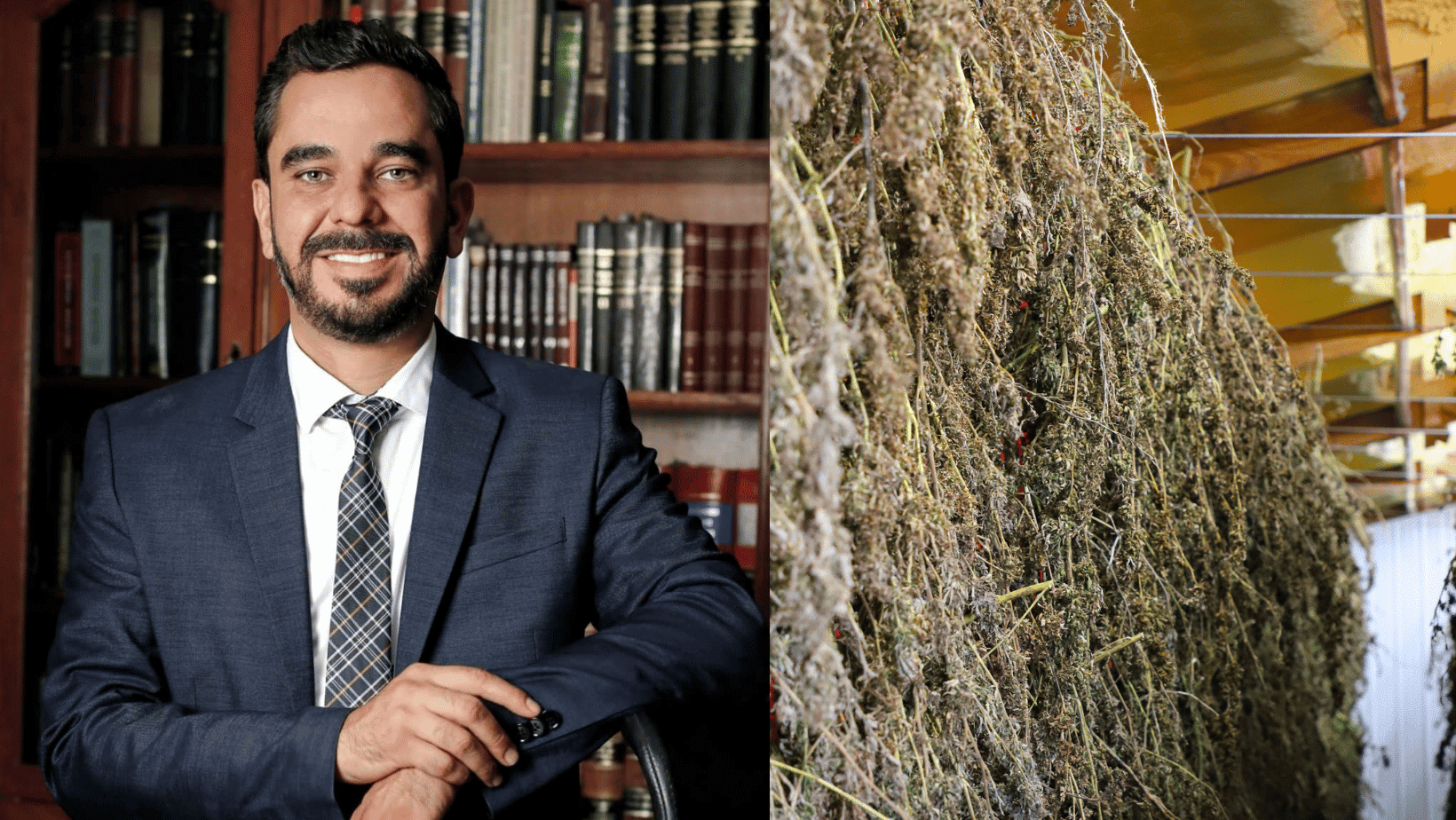 GMP & Organic Certified
A significant accomplishment for Ag Marvels in recent years has been becoming GMP (Good Manufacturing Practices) and USDA Organic certified both on the farm and in the lab. These certifications were a big step for Ag Marvels as well as for the hemp industry because they ensure extremely high standards and procedures are being followed by the company. Some of the requirements needed for these certifications are proper record keeping, batch consistency, cleaning & sanitation protocol, quality assurance, and Earth-friendly practices. Ag Marvels has gone through multiple careful inspections and testing to receive these certifications. In fact, getting a GMP certification for hemp extraction and processing would have been unheard of just a few short years ago, so it is a great step in the right direction for the future of the crop and the education of consumers.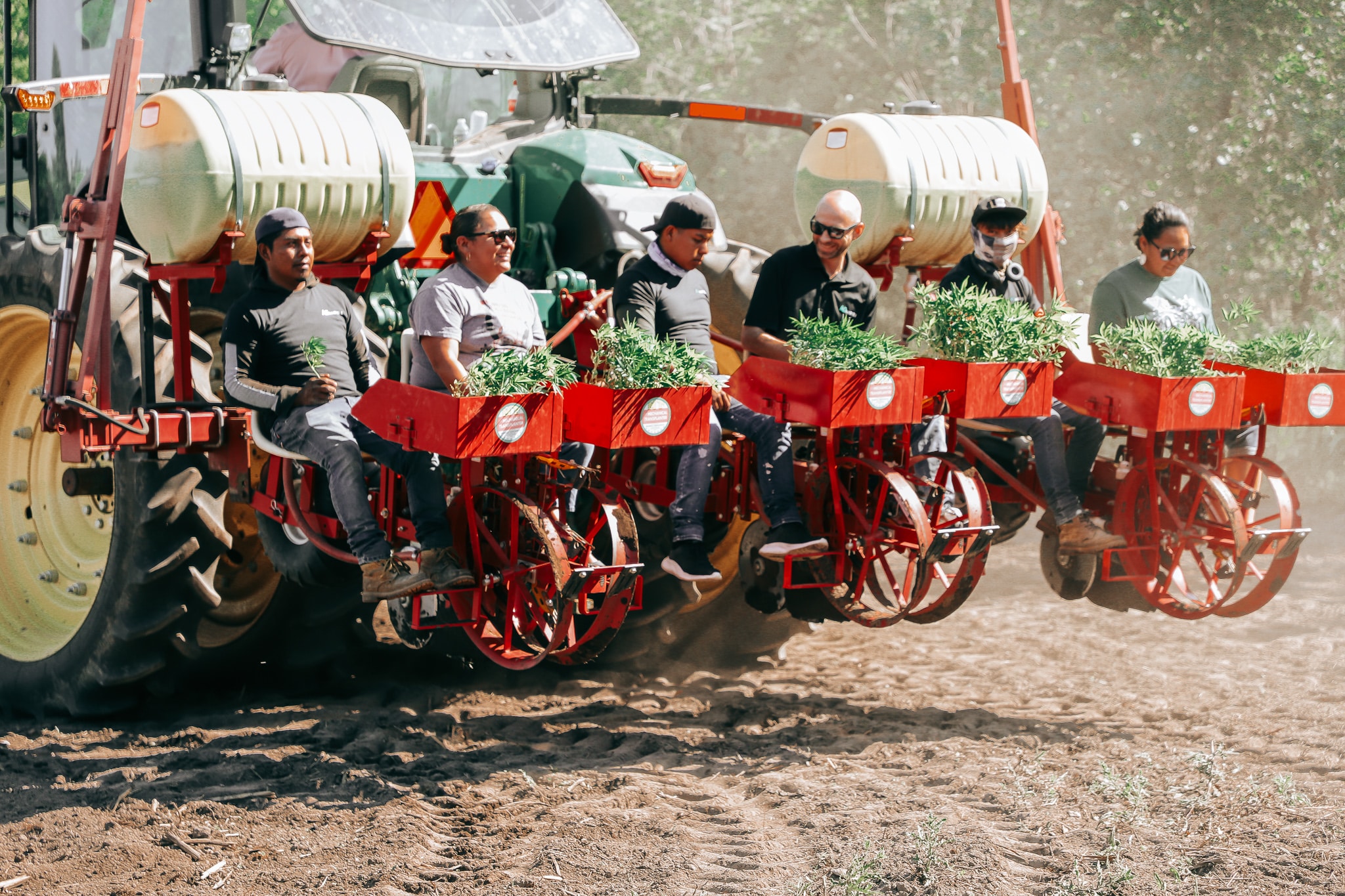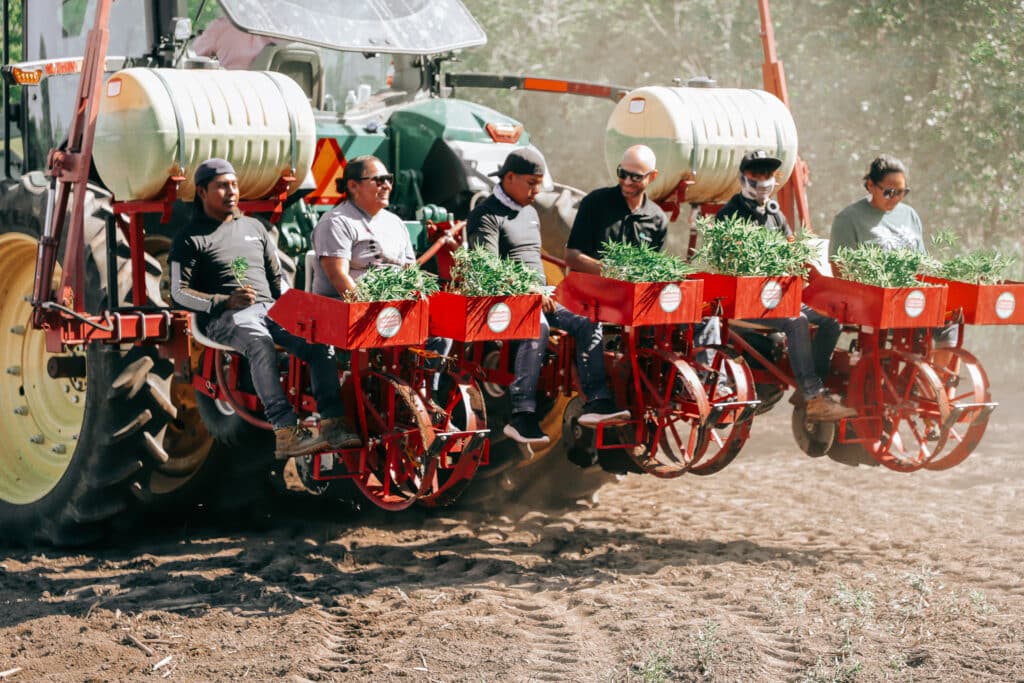 Vertically Integrated
Mike has put an extensive amount of time and resources into making Ag Marvels the company it is today. It was important to him to make sure the business was vertically integrated, making all resources for growers, farmers, and processors readily available from seed to sale. The benefit of controlling every aspect of the plant from its start to the final extraction and processing helps Ag Marvels ensure quality and safety practices are being followed to their extremely high standards. Vertical integration also helps Mike and his team better assist any lead that comes through the door or picks up the phone. When you are well versed in every step of the process, there isn't much you can't help with!
U.S Hemp Authority Certified Company
In addition to Ag Marvels' GMP and Organic certifications, they've also recently obtained a certified company seal from the United States Hemp Authority. This certification is the hemp industry's initiative to provide high standards, best practices, and self-regulation, giving consumers and retailers confidence in hemp and CBD products. There are currently only a select few companies that have received this certification. Ag Marvels is proud to continue providing the best practices and highest industry standards in hemp farming and processing. Ag Marvels' retail brand, Heirloom Grove, is also certified under this stamp of approval by the U.S. Hemp Authority.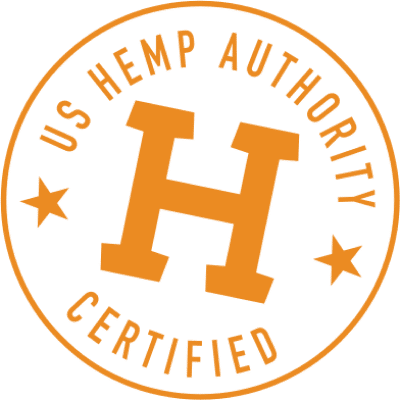 The Future of the Hemp Industry
The future is bright for both Ag Marvels and the hemp industry as a whole. New ways to use this marvelous plant are being found daily, and its benefits are just beginning to be discovered. Can hemp really help save the planet? No one can say for sure, but it can be said that Ag Marvels is helping to lead the way for the plant's future success and global availability. The sky's the limit from here!