Hemp Days with Ag Marvels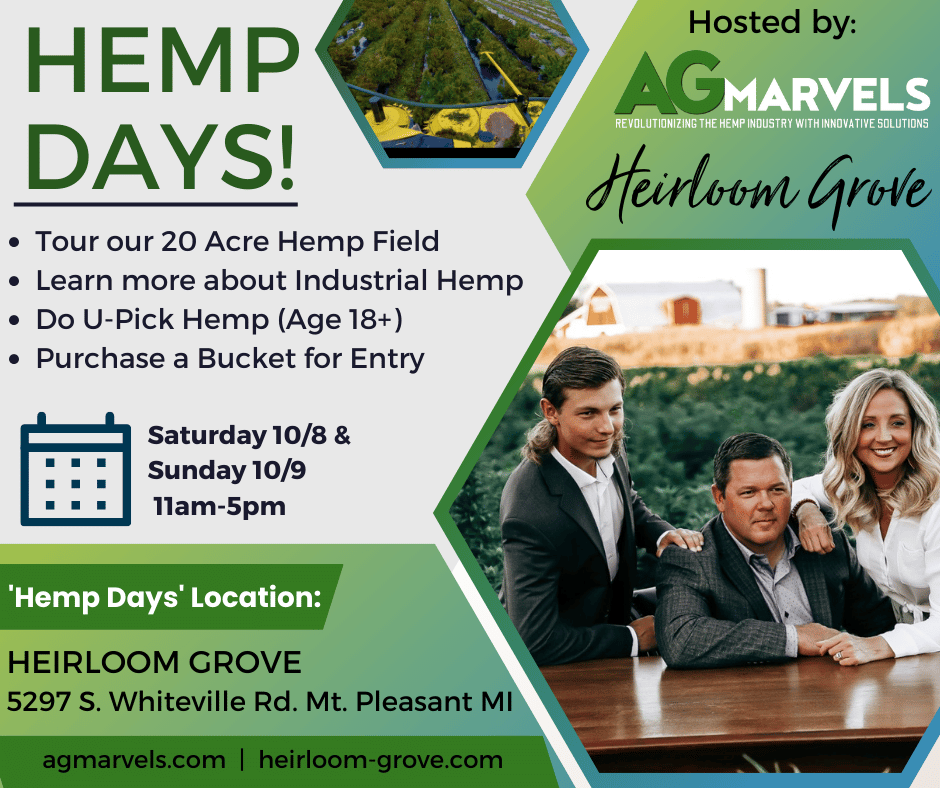 Come to our 1st ever "Hemp Days!" hosted by Ag Marvels & Heirloom Grove… this weekend 10/8/22 & 10/9/22 11am-5pm!
Learn more about this magnificent crop by touring our 20 acre Hemp field in Central Michigan including taking home your own U-Pick Hemp! *U-Pick purchase required for entry. Location is 5297 S. Whiteville Rd., Mt. Pleasant, Michigan. We hope to see you there!